Fogbow Official Website
Get the latest music, events, news, and more!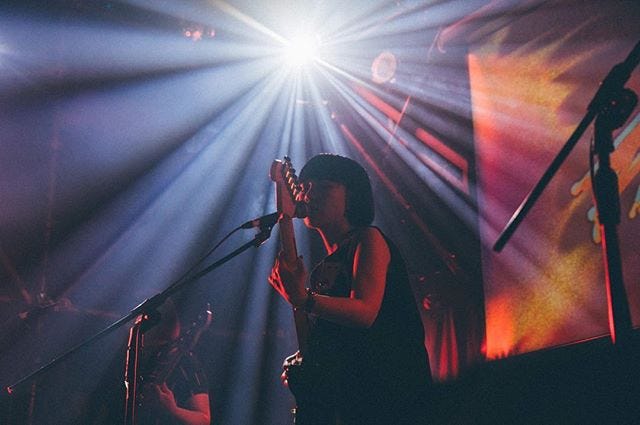 Roam 漫遊專輯釋出

霧虹第二張錄音室專輯:漫遊 Roam 釋出。
自從2017年釋出首張專輯:苦澀的痛擊後,霧虹更深入的探索於內心深處的愛與慾望。
這張專輯充滿了我們對於音樂的熱情和誠摯的感情。
更多的電子合成器和聲響充滿了這張漫遊專輯。
在漫遊的過程中,一點點的冷靜和保持探險的精神也是最重要的事物。

讓我們一起享受它吧。


Roam is the second album of Fogbow band.
Since 2017 we released our first album: Bitter Setback, we were looking further to explore our passion and the deepest desire in our heart. We release our second album: Roam with our true love and our enthusiastic in music.

There are more electric sounds and synthesizer's love in the album. A little bit calm and exploration are the most important thing in this album, enjoy it.

releases March 30, 2020
Content from iTunes can't be displayed due to your current cookie settings. To show this content, please click "Consent & Show" to confirm that necessary data will be transferred to iTunes to enable this service. Further information can be found in our Privacy Policy. Changed your mind? You can revoke your consent at any time via your cookie settings.
Consent & Show
2018 Exhausted (EP)
We just released our new EP that we're excited to share with everyone. Like what you hear? Check out all of our latest tracks, albums, and playlists on Spotify or Apple Music.
Content from iTunes can't be displayed due to your current cookie settings. To show this content, please click "Consent & Show" to confirm that necessary data will be transferred to iTunes to enable this service. Further information can be found in our Privacy Policy. Changed your mind? You can revoke your consent at any time via your cookie settings.
Consent & Show
2017 Bitter Setback (Album)
Bitter Setback, the first Fogbow album recorded in 2017.
Book Us Today
Looking for more information, bookings, or just want to get in touch with Fogbow Official Website? Leave a message below and we'll get back to you right away.